Remind yourself why the right customer decision journey framework matters—and which one you should be using.
Today's consumer path to purchase has evolved a great deal. To succeed in the omnichannel world, you can't afford to rely on outdated assumptions regarding your consumer's decision journey.
Instead, you must be able to define where you can persuade consumers to switch to your brand (or where you risk losing your customers to competition). These insights will enable you to better allocate and prioritize budgets across channels and optimize touchpoints to create a seamless omnichannel experience for your customers.
The framework you select for this will result in a customer journey that can better inform and guide your 2018 marketing strategies.
Why is framework so important?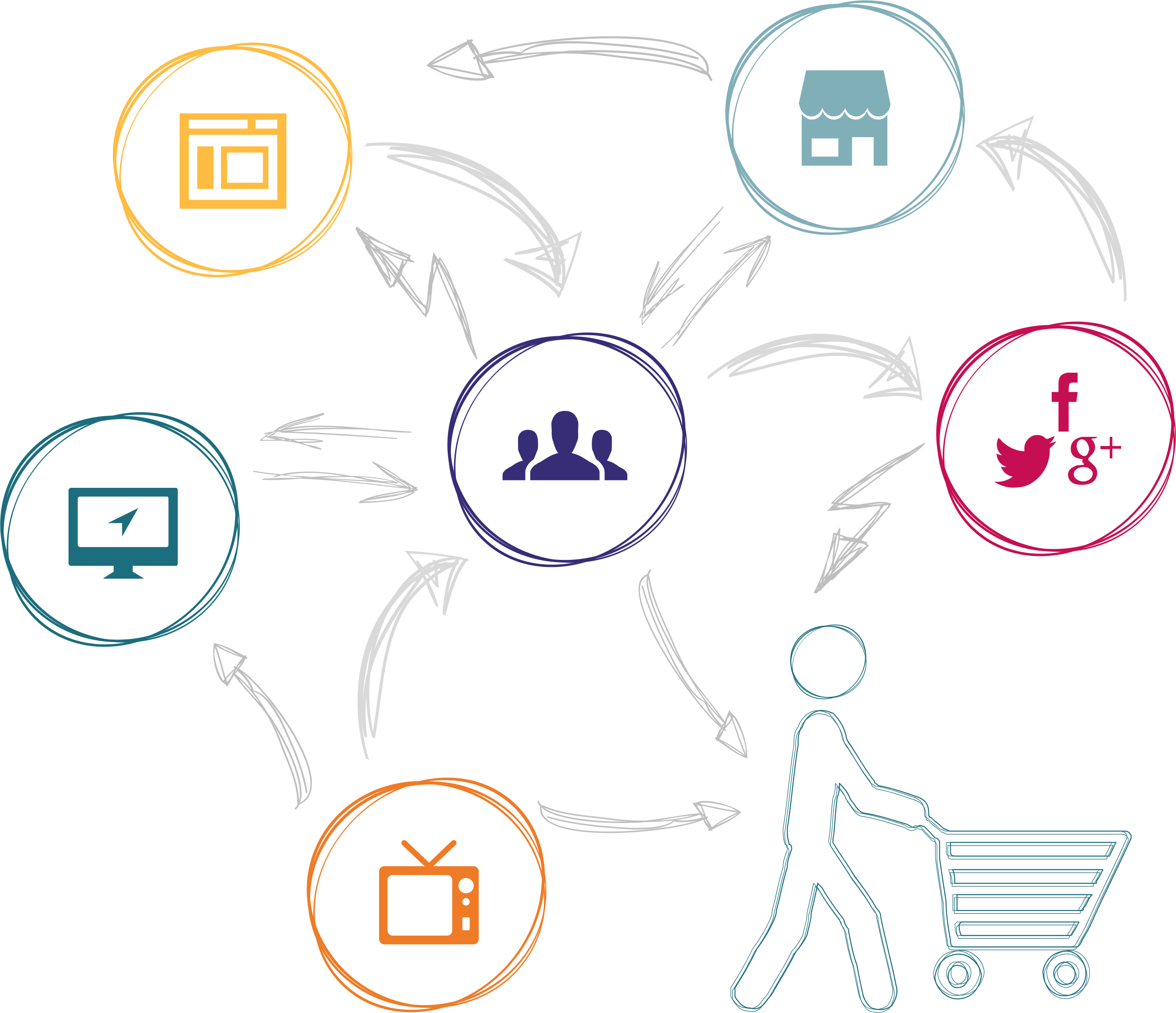 In the rush to gather customer data and draw insights, journey frameworks can easily be overlooked.
But the right framework is integral to understanding the decisions your customers make.
Think of the journey framework as the scaffolding on which the consumer journey is built. Choosing the right one is important because it influences how to optimize marketing and communication strategies along these journeys.
Choosing the right customer decision journey framework
The rise of omnichannel and the technology that enables it has made customer decision journeys complicated enough, without considering the fact that everyone behaves—and shops—differently.
So what does a framework look like, and how can you begin to think about choosing the right one?
We've identified four key frameworks for mapping the decision journey:
This is a longer decision journey where customers are more involved in research for products and services purchased relatively infrequently (e.g., financial services or consumer electronics).
The ecosystem framework features multiple stakeholders, from internal clients to distribution partners and end users. The key here is to understand when each stakeholder has the strongest influence in an ecosystem and what content expectations occur at strategic touchpoints.
The patient-centric journey
The rise of patient consumerism means that patients are increasingly empowered by expanding information and choices. As the pharma commercial model evolves to become more patient-centric, a new framework is emerging that is centered around patient need-states, emotions and behaviors.
The (disrupted) habitual journey
For nearly 40 years, we've helped global CPG brands better understand what drives their customers' decision behavior. And based on our experience with omnichannel strategies, there's really only one journey framework we recommend to CPG brand and insights managers: The (disrupted) habitual journey.
What is the (disrupted) habitual journey?
The defining characteristic of the disrupted journey is the shopping trigger: Is this a routine reorder, or is the consumer choosing and switching to a different product?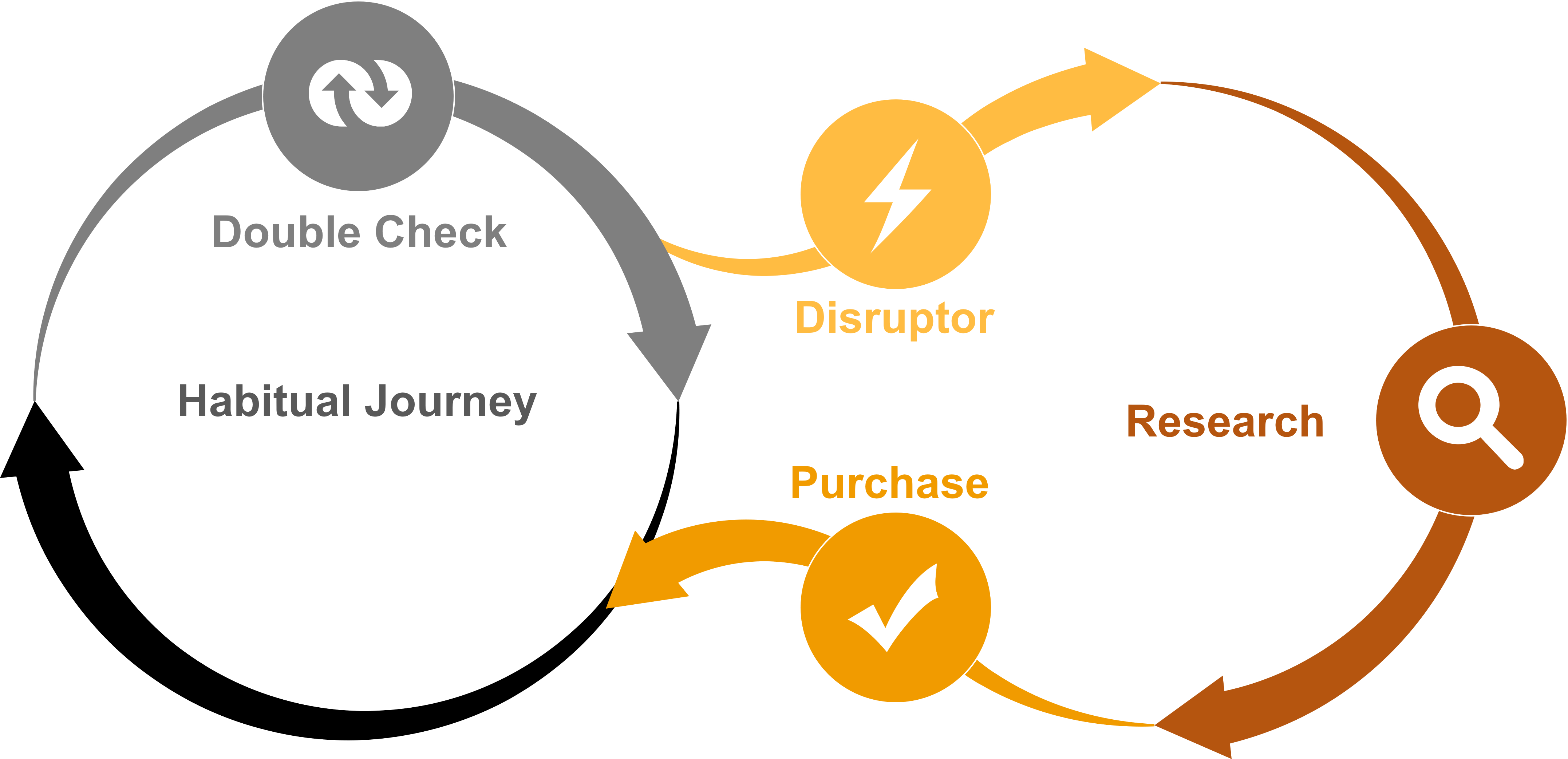 The framework is most relevant when consumers make frequent purchases with relatively low involvement. A routine is established, but it can easily be disrupted if the cost of change is low.
If references to frequent purchases, relatively low involvement, and low cost are ringing bells, it's because these descriptors characterise a huge portion of the CPG sector.
So how can CPG brands use this framework to drive stock from virtual and physical shelves?
Disrupting habits creates opportunities
CPG consumers are subject to influence even during comparatively short and habitual decision journeys as they reconsider their options.
We call this "the double-check moment". You'll recognise it as the second you reach for a box of your favorite cereal and pause to consider the brand next to it – or whether you can order it for a better price online. Out comes the smartphone.
Unsurprisingly, omnichannel shoppers display this pattern most clearly, as they can effortlessly access unlimited information such as reviews and price comparisons.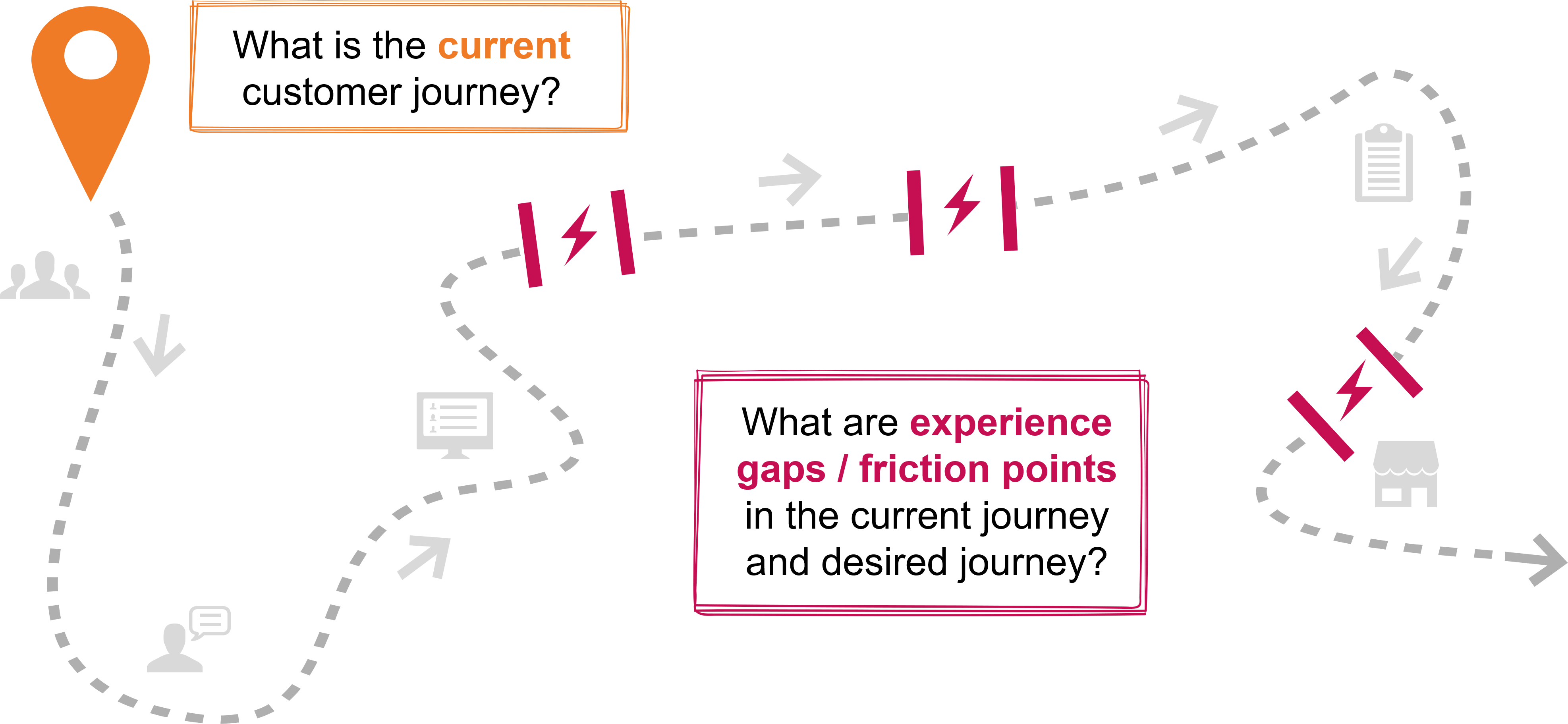 On the other hand, when disruption happens, consumers go out of their routine and engage active research. It represents a huge opportunity for CPG brands where category involvement is low. From beauty to food and beverage, every CPG category consumer is different. However, the one constant for all brands is that you need to capture today's consumer decision journey, so you can prioritize your marketing strategies on the disruptive moments and the journey following it.
Calling in the (decision behavior) experts
This might seem a little daunting, but the really good news is it doesn't have to be.
Through gathering and analysing consumer decision behavior every day, we've learned a thing or two about the frameworks that underpin it. Better yet, we know omnichannel customer journey dynamics like the backs of our hands.
If you're finding CPG decision journey mapping a challenge, you're always welcome to get in touch. We'd love to talk to you about your brand.
If you're not there just yet, or you want to learn how to take the next step—breaking down the decision journey—why not download our white paper? It's detailed, it's totally free, and it shows you just how to map today's CPG customer journey to drive omnichannel success in 2018.