Robots, tech trends and market research innovations take center stage in Rotterdam
Summer in the Netherlands not only blooms tulips, but also inspiration for marketing and market research executives at our annual SKIMspiration event. On June 21st, we opened our headquarter doors to clients and industry peers from leading companies across the Benelux region, such as Unilever, Roche, IKEA, and Aegon. Attendees, ranging from brand marketing and shopper insights managers to net revenue management and healthcare professionals, all joined us to learn how to Drive Digital Success. 
The environment in which consumers are making decisions has changed forever – and will continue to change! My team and I experience daily how digital innovations (from mobile and e-commerce to AI and digital assistants) create exciting opportunities for brands. At the same time these disruptions pose new communications and pricing challenges for marketers. And we love teaming up with our clients to help solve these problems.
We discussed these disruptions and more at SKIMspiration Europe 2018. Here are my top takeaways from the event:
1. Research pros should make friends with robots (they make great party guests too)
For the first time at a SKIM event, we welcomed an artificial intelligence guest to join us. Pepper, a humanoid social robot, designed by Softbank Robotics, joined me on stage to welcome attendees and to 'chat' with guests throughout the evening.
Pepper shared that he was excited for Analysts Samantha Bond and Janneke van den Bent's "(Wo)man vs. Machine; If, how and when to automate market research" presentation.
Why? "So attendees can learn what AI can do for market research," said Pepper. He joked, "It's nice to see that robots finally start to get the acknowledgement we deserve!"
And we couldn't agree more. From the fast moving consumer goods category to patient research, AI in market research, like our Smart Qual solution, can offer many cost and time benefits to our industry.
Want to take advantage of the speed and cost-savings of AI, but not sure how to get started? Read Sam's 5 Tips To Add Automation To Market Research
2. Creating thumb-stopping social content requires a new research approach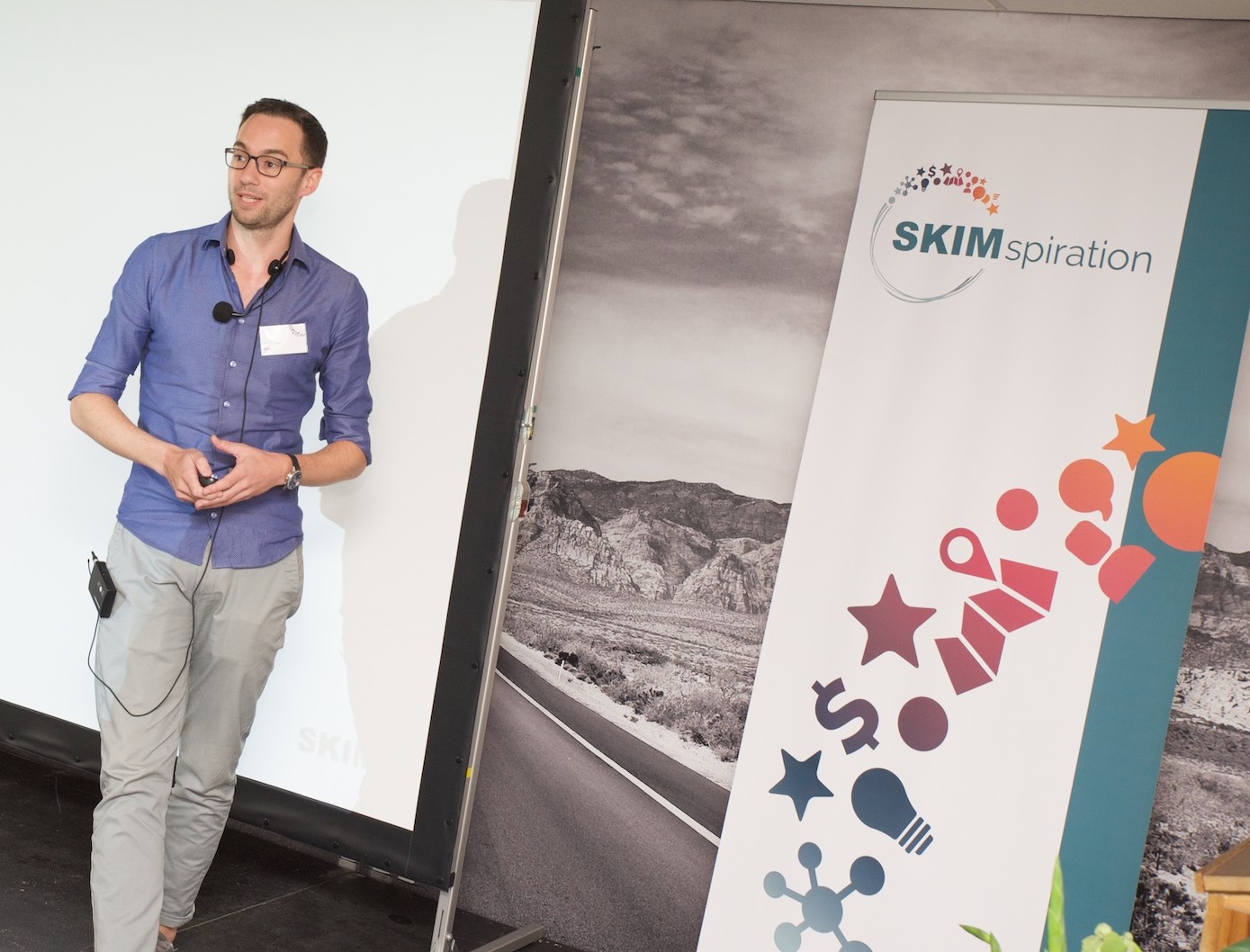 We gave SKIMspiration Europe 2018 attendees an exclusive preview of several innovation projects in development for communications, pricing and healthcare solutions. My colleagues shared some of the technologies, such as voice and AI, we're exploring to generate faster, cheaper and more accurate insights for our clients. The crowd was especially interested in hearing Paul Janssen, VP of Brand Communications, preview a social media solution we'll launch later this year.
With consumers spending an average of 1.7 seconds with any mobile content, brands need a better approach to break through the endless scroll to reach the distracted and bored consumer. With our communications expertise, creative thinking and analytical rigor we saw an opportunity to innovate in this space. Paul provided attendees with a demo of the new SKIM platform which allow marketers to more accurately test social media content (static & video).
The result will be richer insights brands can use to create thumb-stopping content that can ultimately drive sales. The goal of the solution is to provide marketers with insights in 24 hours.
Chi Wai Tang, Senior Net Revenue Manager, Unilever, commented after the session, "we're seeing a paradigm shift of how traditional research was done; over time it became online websites and now mobile phones, it's a very relevant one."
If you want to learn more about this solution or what else we're cooking up in the innovation lab,
3. Establish e-commerce content guidelines to drive online sales
As desktop declines in eCommerce, better conversion on mobile has become a strategic imperative for many brands, including many in attendance at the event. My colleague Senior Analyst Borbala Szinetar and I shared how we helped Unilever on its e-commerce journey in creating "mobile ready hero images" to address the unique challenges of shopping on a small screen.
The story resonated with attendees like Silene Tordino, Global Senior Marketing Manager at Grolsch, the Dutch beer brewery. "I really liked the consumer take on e-commerce and how you optimize the formats to really sell products," she said. "In today's world we are looking for brand awareness online, but we also looking for conversions
Mobile ready hero image standards optimize the most important brand, product format, variant and size selection criteria for a mobile screen. Unilever has signed up retailers around the world to this approach and when conducting A/B tests online they've seen as much as double-digit lifts for some brands. Want to learn more about the Unilever mobile hero image study?  
4. When it comes to pricing theories, it can be difficult to separate fact from fiction
Having conducted more than 250 pricing and portfolio studies in 35 countries over the past 5 years alone, it's safe to say SKIM knows pricing! On a weekly basis we provide recommendations to leading companies on how they can effectively increase revenue and margins. And we wanted to share some of those learnings and debunk some common myths with our attendees in a friendly competition.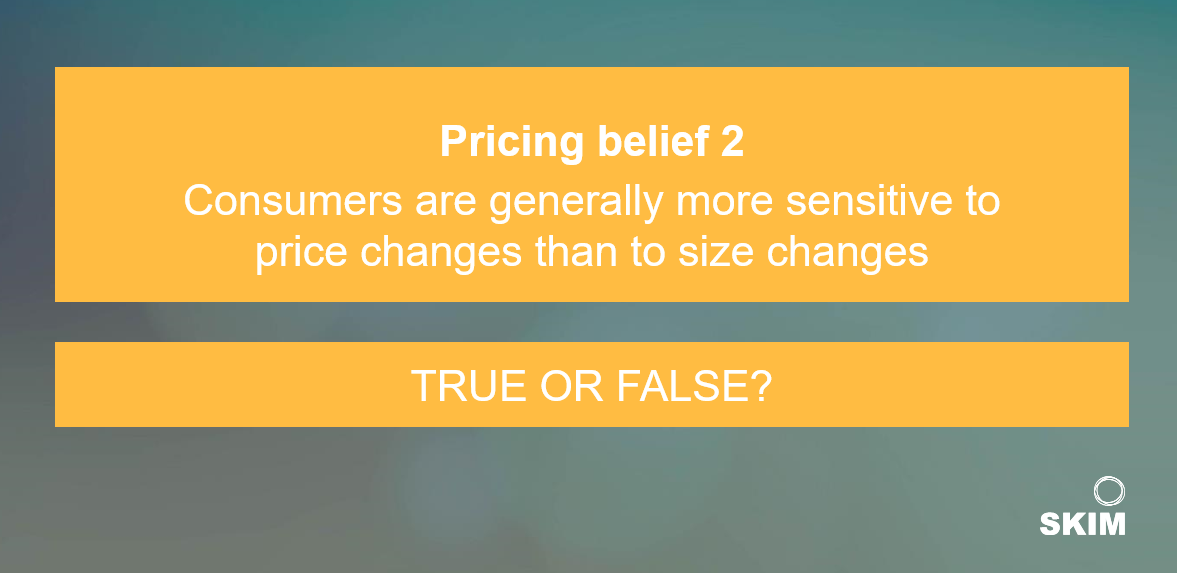 Joyce van Heeswijk, Director, reviewed the concept of price elasticity with the audience and then posed several True or False statements. For example, consider this one: Consumers are generally more sensitive to price changes than to size changes. What would you say? Does this hold true for brick-and-mortar stores and e-tailers?
The audience was split with only half selecting the correct answer (True) in this case. Consumers do in fact notice size changes less than price changes. However, manufacturers introducing smaller sizes need to be aware of the risk of decreasing consumption volume. She also explained how consumer decision making on size and price considerations vary in store vs. online.
Want to test your own pricing knowledge? Consider if these myths are true or false and contact us to find out:
A SKU has one price elasticity
Products of lower tiers are more price elastic than products of higher tiers
Consumers are more price sensitive to price increases on large formats
Women are generally more price sensitive than men when grocery shopping
Final reflections on SKIMspiration Europe 2018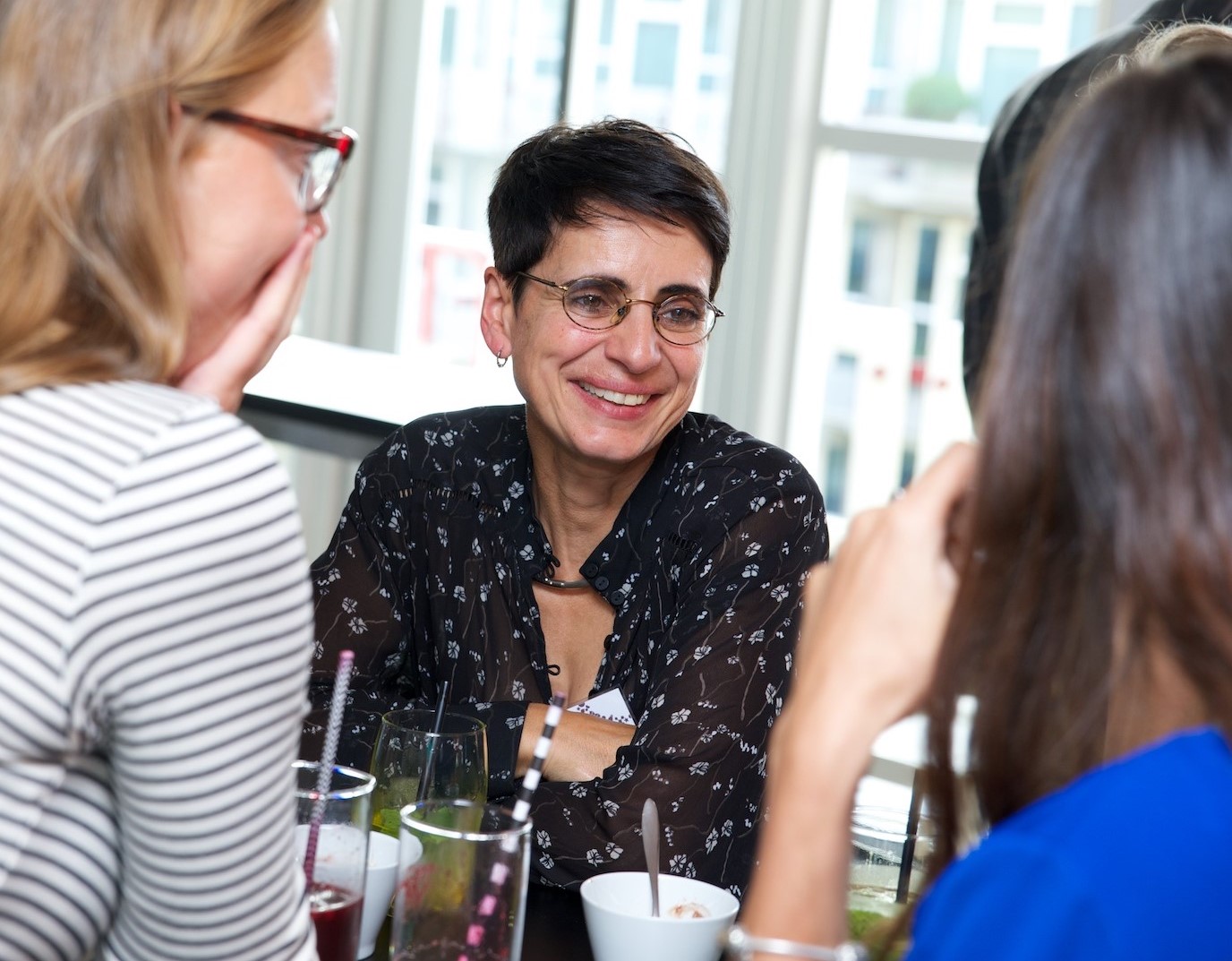 Our annual SKIMspiration Europe event is one of my favorite days of the year. We get to share the innovative work we've done with some of the best marketers in Europe. We get to enjoy great conversation and laughs with colleagues, clients and peers. And most importantly, we get to highlight what's coming next for our agency and how we see the market research industry evolving. This year's event and theme of Driving Digital Success was no different.
And our guests agreed. Silene Tordino, Global Senior Marketing Manager at Grolsch, the Dutch beer brewery summed it up best, "I liked the sessions, I met a lot of great people and I learned a lot. It was great!"
To learn more about what we discussed at SKIMspiration Europe 2018 or how we can help your company drive digital success this year,
.