Originally designed for the desktop environment, conjoint research on mobile requires a more innovative approach
Ensuring your market research survey is mobile-friendly is no longer a "nice-to-have" for insights professionals. With more survey respondents opting for smartphones and tablets over computers, this requirement poses an ever greater challenge for conjoint analysis.
Conjoint is the go-to methodology for measuring customer preference for product features, to determine how pricing changes affect product demand and to forecast likely acceptance of new innovations. However, it was originally designed for desktop and doesn't marry well with the smaller screen sizes and shorter attention spans of today's mobile respondents.
Having worked on thousands of conjoint studies, my team and I understand there's a tricky balance between creating an engaging mobile experience and sacrificing quality of insights.
To hear the full story at your convenience,
.
Understanding the dilemma of 'conjoint for mobile'
In conjoint we repeatedly ask survey respondents to choose between concepts with different attributes and features to uncover trade-offs and identify their preferences. While this process can predict consumer behavior, it's a lengthy and time-consuming process often at odds with how many smartphone users behave.
Furthermore, smartphones and other handheld devices place more demands on consumers' time and attention, impacting their interest in completing typically time-consuming conjoint research. These distractions may negatively impact the accuracy and the reliability of the data being gathered, posing a significant challenge for both researchers implementing the study and the marketers working with the insights.
A case for the conjoint experts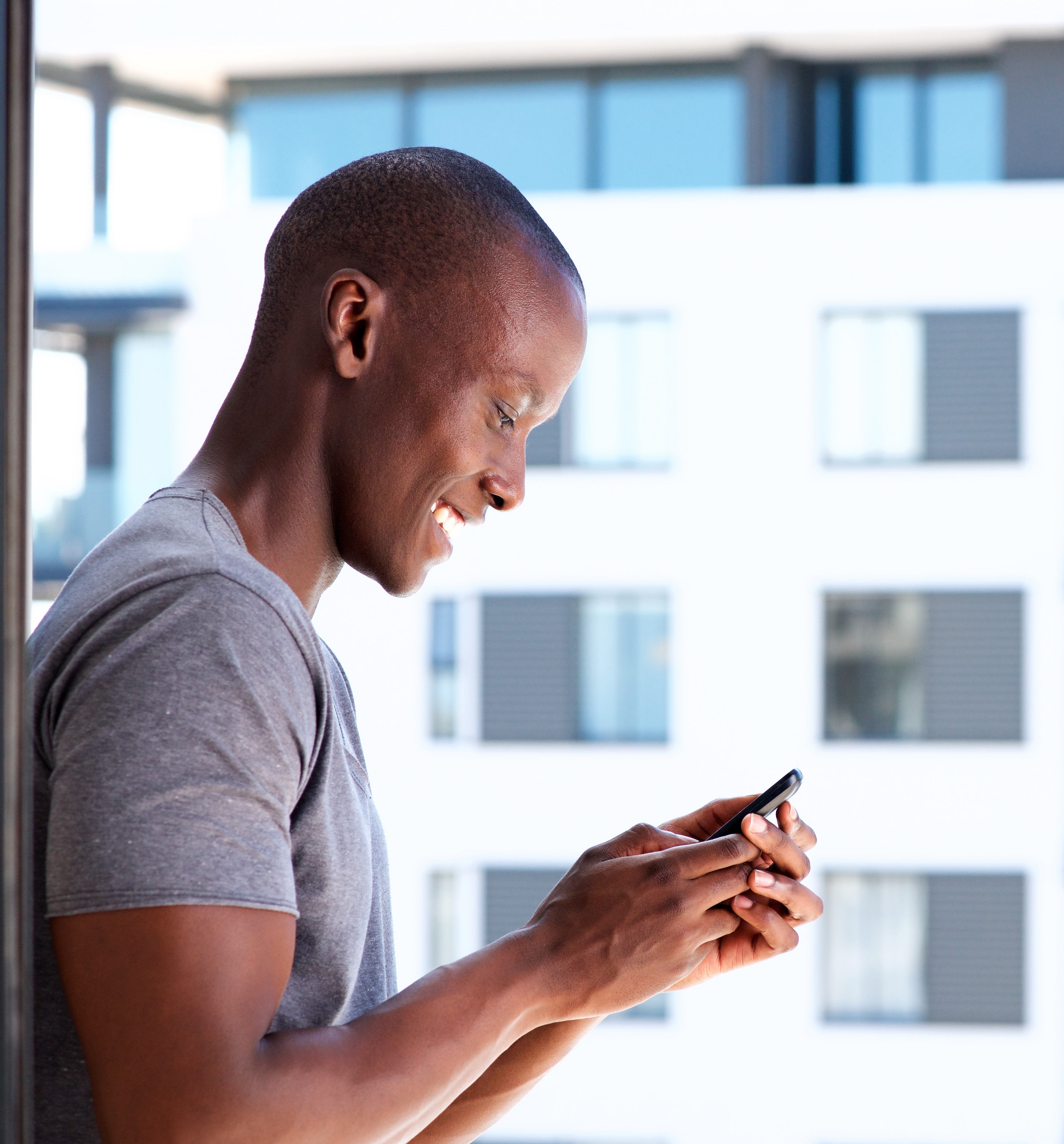 With deep roots in conjoint and having worked with leading brands on many mobile surveys, my team recognized three challenges that must be solved to optimize conjoint for mobile:
1. Fit three full concepts on the mobile screen
2. Create an engaging user experience
3. Retain statistical robustness with this new design
If you want to take a deep dive into the technical research behind this,
.
Three tips for successfully designing mobile-friendly conjoint studies
We've tested current mobile conjoint solutions and have seen first-hand what works, and what pitfalls to avoid. Here are three tips to ensure quality of insights while designing a mobile-friendly experience:
Minimize length of attribute descriptions:

The limitations imposed by small screen sizes make it important to reduce copy length to a minimum. Also, consider using icon as visuals instead. However, make sure not to oversimplify at risk of impacting the accuracy and validity of descriptions.

Use mobile swipe with full concepts and more tasks:

When fitting full products on a screen, the exercise can be made more intuitive by swiping the best concept. With the resulting higher speed and engagement, it's possible to do more tasks in the same timeframe.

Use mobile conjoint alongside desktop studies:

Statistically, both mobile-optimized and desktop methods are effective. To navigate the more limited information you are getting from mobile respondents, we recommend combining both studies in your analysis, enabling you to capture a broader sample.
Introducing Swipe CBC: a new approach to mobile conjoint
It's safe to say SKIM knows conjoint! My team and I are often asked to train our market research peers or speak at industry conferences on conjoint analysis. And, when other research agencies or the top consulting firms face complicated conjoint work, we're often brought in to tackle the project.
We previously introduced mobile solutions including Swipe MaxDiff and UnspokenⓇ, which blends implicit research techniques. So, we were uniquely positioned to introduced a better approach to mobile conjoint: Swipe CBC.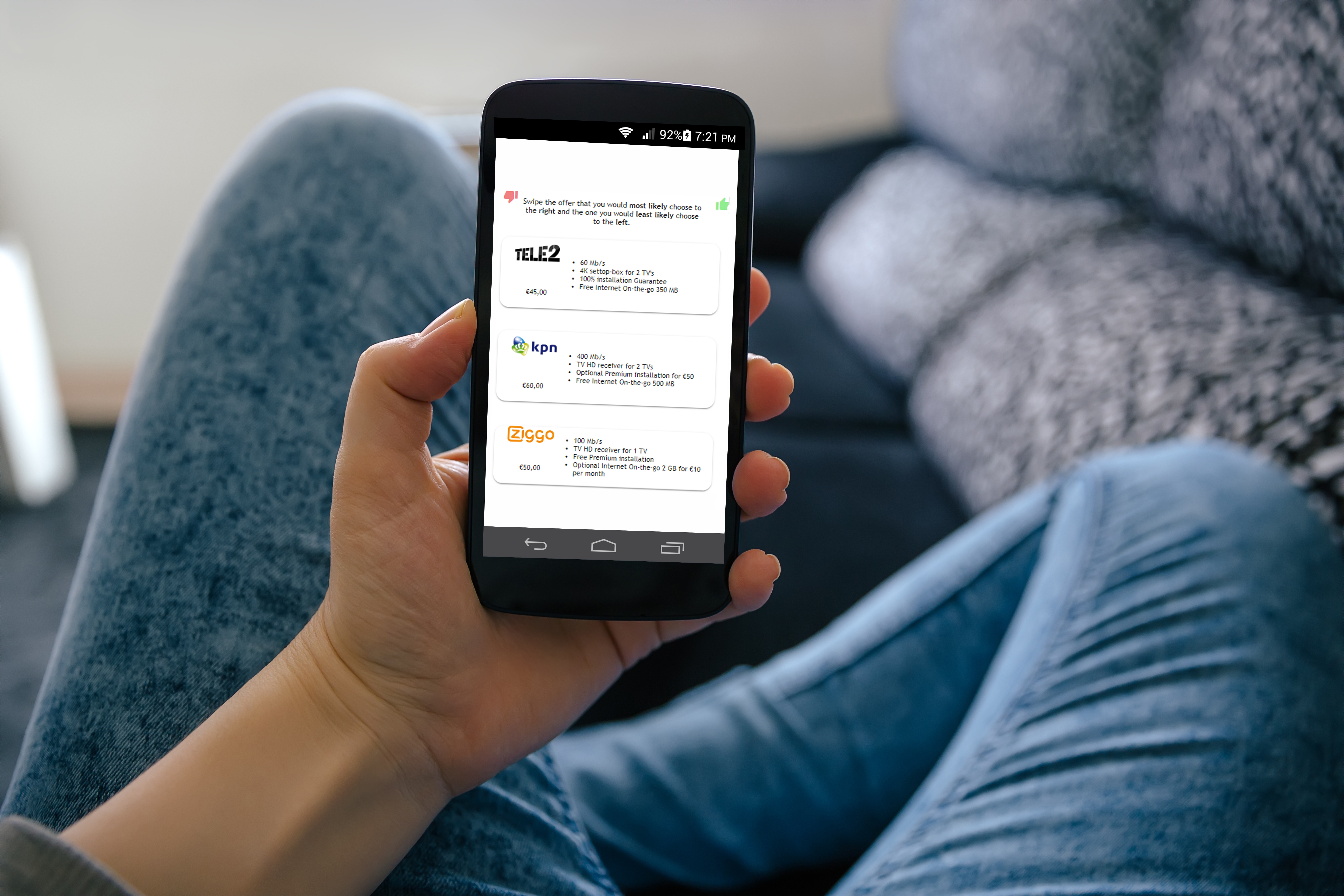 With Swipe CBC, the complete conjoint exercise fits on one screen, producing a more intuitive and engaging exercise for mobile sampling. From a research perspective, our mobile-optimized solution can improve study lead times and response rates. From a business growth perspective, it enables marketing managers to implement — and see the business benefits of — research in a shorter time frame.
Swipe CBC is just latest innovation we have pioneered in the field of market research. (Did you know that we recently were named one of the Top 20 most innovative companies in the latest GreenBook's GRIT Report?)
We're excited about the potential this new solution offers insight professionals looking to take full advantage of conjoint to predict consumer behavior and meet the evolving needs of today's mobile respondents.
For more information on why Swipe CBC stands apart from other solutions,
or
today!