From a single corn flake to a global presence, Kellogg's has been fueling better days for more than a century. Today, the food-manufacturing giant markets 24 brands, in 180 countries. The sheer size of Kellogg's, coupled with today's changing insights environment, created a daunting challenge for the company's global insights team last year.
How could they decrease turnaround times for claims research, standardize approaches for comparability of results, while extracting better insights and decreasing costs all at the same time?
At Quirks Event Chicago, Kellogg's Category Strategy and Global Brand Insight Lead, Sebastian Schuliaquer, revealed how he tackled this dilemma and, in turn, is improving future claims generation and testing, thanks to SKIM's global Insights Ecosystem platform. Remy Denton, Director of Research, sharedthe stage with Sebastian to explain SKIM's solution for quick-turnaround and standardized global claims tests.
Here's a recap of what they discussed, including the challenges faced (some of which may sound familiar to you!) and the impact of the solution at Kellogg's.
Overcoming claims testing challenges at Kellogg's
Sebastian started the Quirks session by diving right into the issue at hand – optimizing claims at a global level. He posed two questions to the packed room of insights professionals. At the brand level, how do you know if "5x more vitamins" vs. "less sugar" vs. "better tasting" will be more impactful at the shelf or online? And at the global level, how do I know what's working in another region and how could I possibly translate that to my own region?
With limited on-pack real estate and limited opportunity to catch consumers' attention in crowded aisles, it' more important than ever that claims resonate and impact consumer decision behavior. However, given this intensely competitive and fast changing marketplace, predicting successful claims has become even more difficult for the insights industry, and Kellogg's is no different.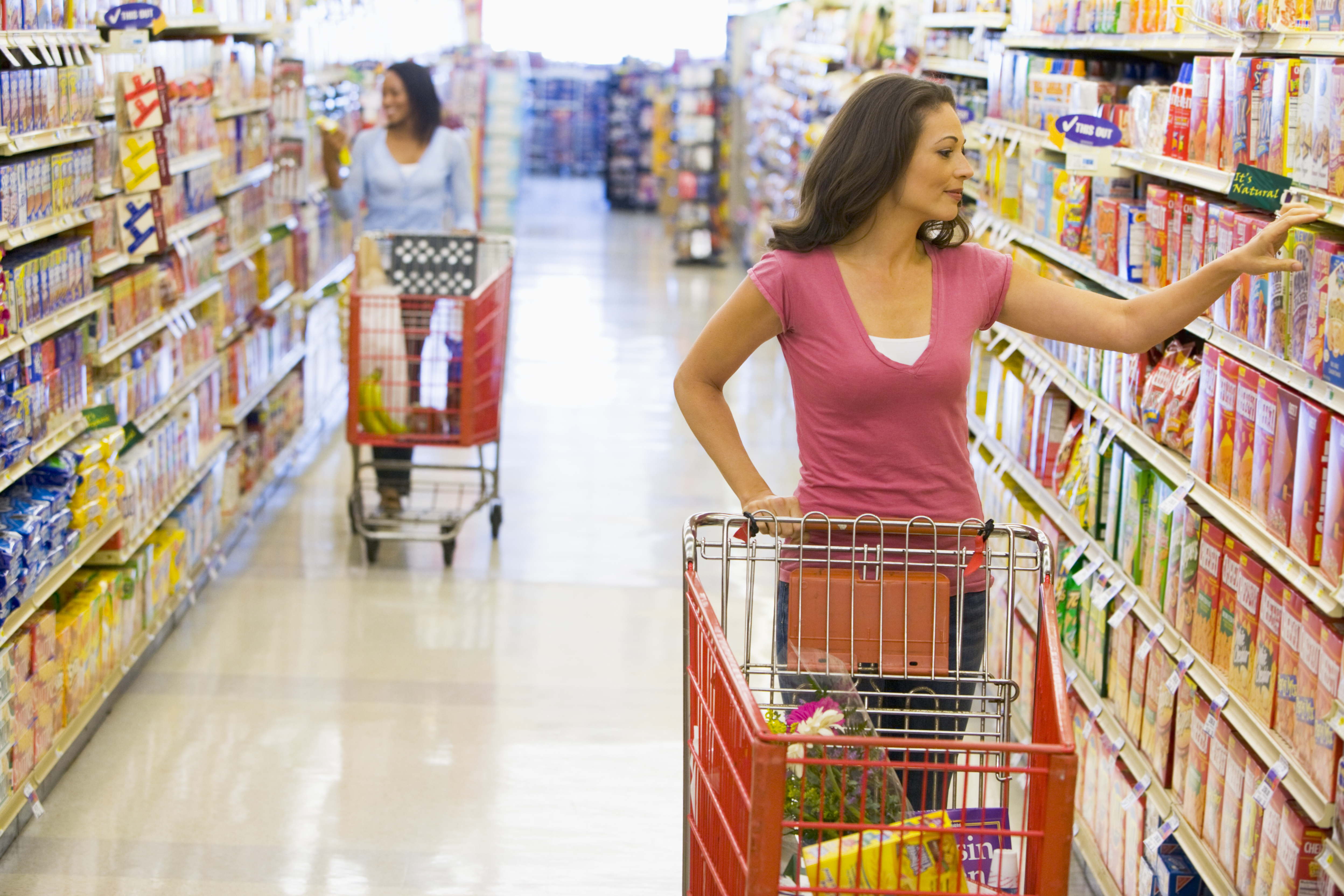 "It was hard for us to build knowledge in something as simple as what to write on our packaging and which claims will activate consumers, said Sebastian."
He explained five challenges he faced, which could apply to brands both big and small:
Speed: "we face intense and increasing internal demands to get insights faster; everything is needed ASAP and traditional research timelines are no longer acceptable"
Cost: "increasing resource constraints require us to seek out faster, better, ways to gather insights for less"

Data

Overload: "it's overwhelming to manage the amount, and flow, of insights across teams, brands and regions"
Comparability: "without standardization, there's complete lack of consistency in methodology, metrics and reporting standards across studies, brands and regions. This situation leads to inefficiency in strategy and execution."
Access: "it's challenging to easily access insights across teams and brands globally"
These challenges slowed down the claims process, impacted Kellogg's speed-to-market, and led Sebastian to SKIM for a solution.
"Given the current marketplace and need to make fast, informed decisions on new claims, Kellogg's wanted to develop a platform for quick-turnaround claims tests – one that could be standardized and used globally," said Sebastian Schuliaquer . "Standardization and claim coding would provide Kellogg's with cross-category learnings and higher level meta-analysis insights to guide future claim generation.
"Having worked with SKIM in the past, I reached out to explore a potential partnership and the SKIM team put together an approach for us in record time," he added.
Creating a cross-category, global claims testing ecosystem
Remy Denton explained how SKIM's Insights Ecosystem became the basis for streamlining and enhancing Kellogg's global claims process by creating:
A standardized research framework: "to overcome the comparability challenges, we worked with the Kellogg's team to create a customized framework of standardized claims research protocols, KPIs, and predefined modules and metrics, to be applied globally."
Efficient templates: "to increase the speed and cut costs for each study, we developed Kellogg's specific report templates, questionnaires, programming and dashboards"
A set of standard coding conventions: to apply to all claims tests, allowing the Kellogg's teams to develop benchmarks based on claim attributes, features and characteristics that are important to Kellogg's. This allows Kellogg's to monitor trends in claims through the various codes, or themes, and that can be accessed through the interactive dashboard.
A Global KnowledgeBase: "to tackle data overload and access, we created an interactive dashboard which provides easy access for Kellogg's insights professionals globally. It can also distill higher level insights across studies, to inform benchmarks and support meta-analysis efforts."
A mobile-based methodology: We used our Unspoken methodology as the basis for claims and concept tests and naming tests. This approach also removes scale bias across cultures and allows for regional and global comparison across Kellogg's studies.
Better predicting consumer choice with a mobile-first approach to claims
The standard research protocol Kellogg's adopted for its claims tests globally is SKIM's Unspoken®, a behavioral technology that blends implicit research techniques with an engaging mobile interface.
"Measuring purely rational processes is no longer good enough, especially when it comes to claims tests," said Remy Denton. "Instead of asking stated reactions or ratings on a claim, we ask respondents to do more behavioral-based activities (swiping and choice tasks) on their mobile phones. This methodology bridges rational and emotional drivers to more accurately predict how consumers behave and decide."
Unspoken combines three core modules: Attraction, Conversion, and Evaluation. Together these modules provide a standardized approach but there is also the flexibility to add-on modules based on project specific needs.
Attraction Module: The first module assesses attraction through a swiping activity that is similar to the popular dating app Tinder. However, in this module, SKIM not only measures the direction of the swipe but also the speed at which consumers swipe; combined we get preference and strength of preference.
Conversion Module: Given, our roots in analytical rigor and consumer decision behavior, our solution incorporates a module with a choice-based MaxDiff exercise. Consumers make selections between various on-pack claims. This provides an overall relative preference and when combined with the attraction score, this approach allows for comparability of preference across studies.
Evaluation Module: In this module SKIM gets stated ratings on set KPIs for each claim, including relevance, uniqueness, and impact on purchase intent. These stated KPIs help provide insight into consumers preferences and can be tracked over time and across studies.
In addition to the standardized core modules SKIM provides the option to add-on modules which are customized based on project specific needs. "These Unspoken add-on modules were extremely important when catering to a global team with different needs and questions", added Sebastian.
"The methodology needed to be simple and very user friendly for people around the world. It is also important to be mobile-based, given the penetration of mobile-only populations and generations around the world. It also had to help us understand different categories at the same time," said Sebastian. "So when we developed this, I said, if people choose love online using swiping, why can't they choose a box of Corn Flakes and help us define our claims strategy!"
Serving up claims efficiency and agility at Kellogg's around the globe
What's next for this global claims platform at Kellogg's?
"Eventually the Kellogg's KnowledgeBase will become more predictive," explained Remy. "Insights and marketing managers will be able type in a claim they want to test and get a prediction of how it will perform with consumers. This ecosystem has allowed Kellogg's to develop a consistent, comparable, insights-driven, and cost-effective market research process."
Sebastian summed it up best by saying:
"It doesn't matter where in the world they [Kellogg's product and research managers] are, they have a solution. It is flexible enough that they can tailor-make it to their needs and also allow Kellogg's to build a knowledge center that will save not only time, but a lot of money. We realized how much money we were spending trying to understand claims with different approaches and different suppliers. It absolutely makes sense to develop something like this."
And who doesn't want to save time and money?
Are you looking to streamline your claims process globally or want to learn more about SKIM's Unspoken® methodology? Check out the video below or